Bellevue Skywall Project.
Here we were called to help re-build this 102" wide Skywall which caused leaks. Soon after, the ants have moved in and caused substantial damage to the framing all the way down to the crawlspace. The homeowner have settled on a new design we have proposed and order has been placed.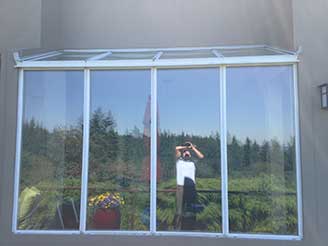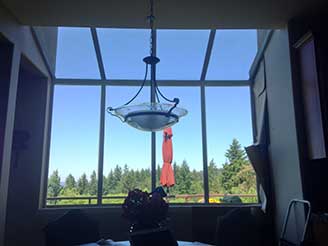 4 weeks passed by rather quickly and here is our 1st day on the project. After dryvit removal the entire damage has been exposed. The damage was worse than hoped for.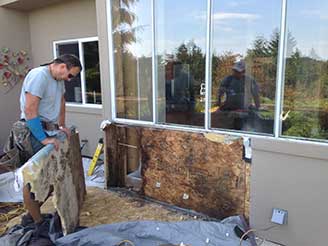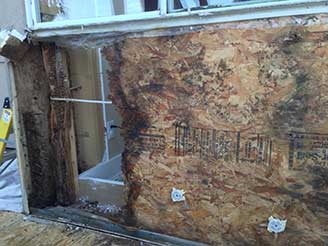 With only 10h of daylight left, we had to move quickly. Our goal was to reframe, repair an leave the opening weatherized for the night. We had to replace joists and framing all the way down to the crawlspace.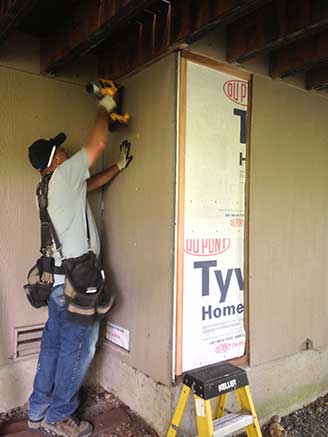 On our second and final day of the project, we have installed 1" thick and 200Lbs laminated glass, which is the crux of the project. The most important is to create a proper seal.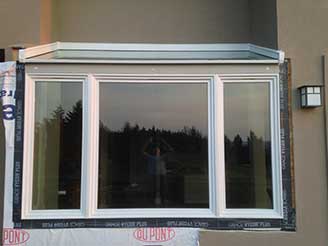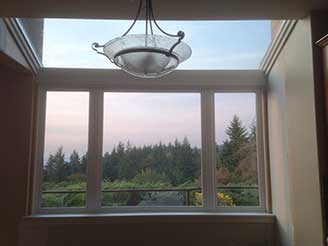 We love Bellevue, WA. We live and work in the Bellevue area and enjoy all the amenities Bellevue has to offer. Places like the Bellevue Botanical Gardens for a nature trip, Bellevue Downtown Park for lunch, Bellevue Square for shopping or the Newcastle Beach Park for a day in the sun with the kids. Because of this we pride ourselves on being a one stop shop for Bellevue residents windows, doors, glass and skywall replacement and repair. If you would like more information about installation or just more general knowledge about windows and doors, then you should read though the other pages of our site or contact us
Window Fellas sells and installs Windows, Doors and Skylights in Bellevue (98004, 98005, 98006, 98007, 98008), Kirkland (98033, 98034).