Redmond Window Project.
As with most other projects, this one started very innocent. The customer wanted to build a deck on the back to his house and realized that a bigger patio door would allow them to enjoy their new deck a lot more. We were asked to help.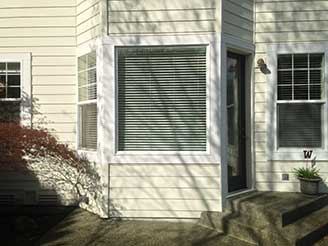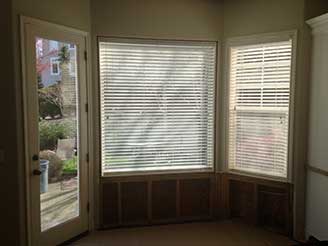 The objective was to frame in existing single panel door and replace it with a window matching the rest of the house and at the same time to open up an existing window opening to accommodate a new french door. On the end of the fist day on the job new opening for the door has been created and door installed. The new window opening has been boarded up for the night.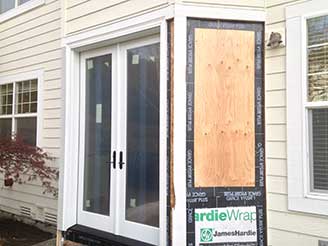 Next day for the final day on the job and new window has been installed along with trim and new siding. It came out really nice and practical, it looks like it was always like that.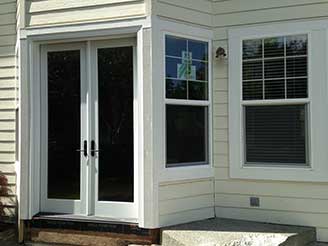 We love Redmond, WA. We live and work in the Redmond area and enjoy all the amenities Redmond has to offer. Places like the Marymoor Park for excersise and dog walking, Seattle Washington Temple for a bit of culture and prayer, Puget Power trail for walking and biking excercise. Because of this we pride ourselves on being a one stop shop for Redmond residents windows, doors, glass and skywall replacement and repair. If you would like more information about installation or just more general knowledge about windows and doors, then you should read though the other pages of our site or contact us
Window Fellas sells and installs Windows, Doors and Skylights in Redmond (98007, 98008, 98034, 98052, 98053).