Woodinville Skywall Project.
We were called to action on this giant Skywall in Woodinville. It is over 140" wide. This Skywall has been slowly deteriorating and it was time for a change.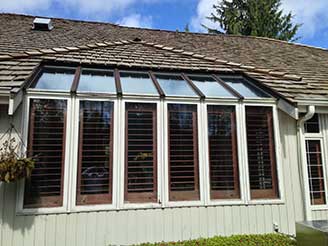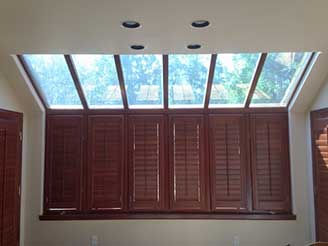 We had to build an intermediate supports on our newly build structure to help support approximately 600lbs of overhead laminated glass. This has created a clean look while still allowing more light to enter the room since we have removed 5 post or about 24" of solid wood.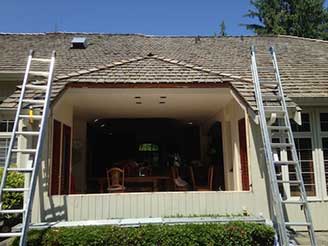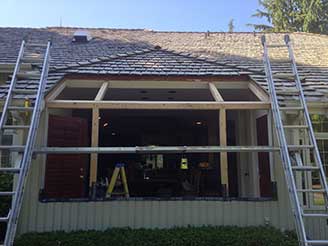 The final outcome created fell of an open space and keeps the room much cooled during our precious Seattle sunny days. No interior shutters needed anymore.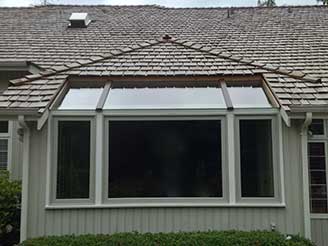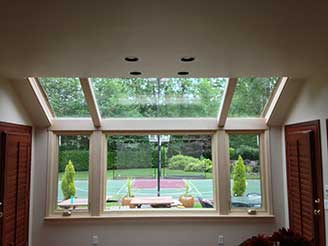 We love Woodinville, WA. We live and work in the Woodinville area and enjoy all the amenities Woodinville has to offer. Places like the Carol Edwards Center for year round programs, activities and events, Sports Fields for practice or games, lots of Parks & Open Spaces and wine country with plenty of local wineries to visit. Because of this we pride ourselves on being a one stop shop for Woodinville residents windows, doors, glass and skywall replacement and repair. If you would like more information about installation or just more general knowledge about windows and doors, then you should read though the other pages of our site or contact us
Window Fellas sells and installs Windows, Doors and Skylights in Woodinville ( 98072, 98077).